3 Essential Aspects Of Your Vehicle That Require Regular Tune Ups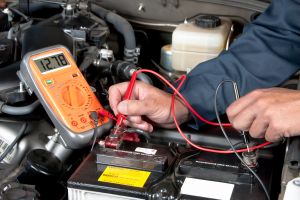 Much like you require regular trips to the doctor from time to time in order to stay at your best, your vehicle requires a bit of regular maintenance from time to time to continue functioning at its best as well, and there is no form of maintenance that is more important to your vehicle than a regular tune up. If you wait to take your car into the shop only when there is a serious problem, you are likely going to wind up spending a great deal of money each and every trip, where if you had taken the time and spent a little bit here and there making sure your vehicle was properly tuned up, you might have been able to avoid the more serious issue altogether. Routine maintenance is absolutely essential for helping to stave off serious issues and save you money, and most auto body repair professionals recommend that you invest in a tune up at least every 2 years, or 30,000 miles, whichever comes first. To help highlight the importance of these regular tune ups, our team of professionals have taken the time to put together this short list highlighting several of the most essential aspects of your car that benefit from them.
Fluids
Between your brakes, transmissions, steering, and much more, you vehicle requires a wide range of specialized fluids in order to properly function, and keeping track of all of them on your own can be difficult sometimes. During the course of your regular tune up, our team of auto body repair professionals will make sure to check all of your vehicle's fluid levels, top off any that need to be, and ensure you don't have any leaks that might be setting you up for trouble in the coming months.
Battery
While most newer car batteries are designed to last more than 10 years, the harsh conditions they are sometimes subjected to can result in short lifespans that you might hope, and having your battery inspected as part of your routine tune up can really help to let you know if something is wrong before you find yourself running late to work with a battery that won't start up. During your tune up, our team of professionals will test and maintain your battery to help keep it in good working order, as well as help to remove any built up batter acid that might have been accumulating which could result in a loose connection if it were to be left in place.
Belts & Hoses
Your vehicle makes use of a large number of different belts and hoses, and unless you really know what you're looking for, it can be difficult to determine sometimes if there is a problem, and where it might be located. With a regular tune up, however, our team of auto repair specialists will take a close look at your belts and hoses, replace any that need to be replaced, and make sure everything is tightly secured so you don't wind up with any leaks or unnecessary damage.