Mechanical Repair Services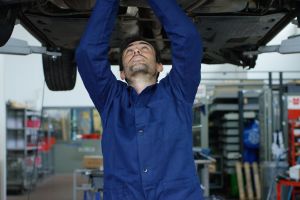 Your vehicle is an incredibly complex piece of machinery, and with so many moving parts, it is inevitable that at some point you are going to find yourself in need of high quality mechanical repairs. Here at A&M Auto Body, we are the premier Philadelphia auto repair shop, and we have the skill and experience necessary to assist you with any and all of your mechanical repair needs. Has your vehicle been making strange noises during use lately, been generally acting up, or is it just overdue for some routine maintenance? Whatever the case may be, give the team of Philadelphia mechanical repair specialists here at A&M Auto Body a call today and let us show you the kind of quality service that has helped to make us the premier name in quality automotive services throughout the local area.
Here at A&M Auto Body, our team of mechanical repair specialists can provide you with the quality services and repairs you need to keep your vehicle functioning its best, but we also offer a wide range of additional services to help you protect your investment, including refinishing and auto body repairs. For the quality mechanical repairs you need to keep your vehicle running its best now and for years to come, our team of experienced professionals here at A&M Auto Body are only ever a phone call away. If you have any questions about our full line of high quality mechanical repair services, or if you would like to schedule an appointment for your service, give us a call today. Our team of experts are always standing by and would be more than happy to assist you in any way we can.
Recent Articles
4 Common Collision Repairs
Accidents happen. The road can be full of hazards, whether it be distracted drivers or falling debris. Collision repairs are always in high demand in Philadelphia, and you're likely to need an auto repair at some point during your driving years […]
Read More